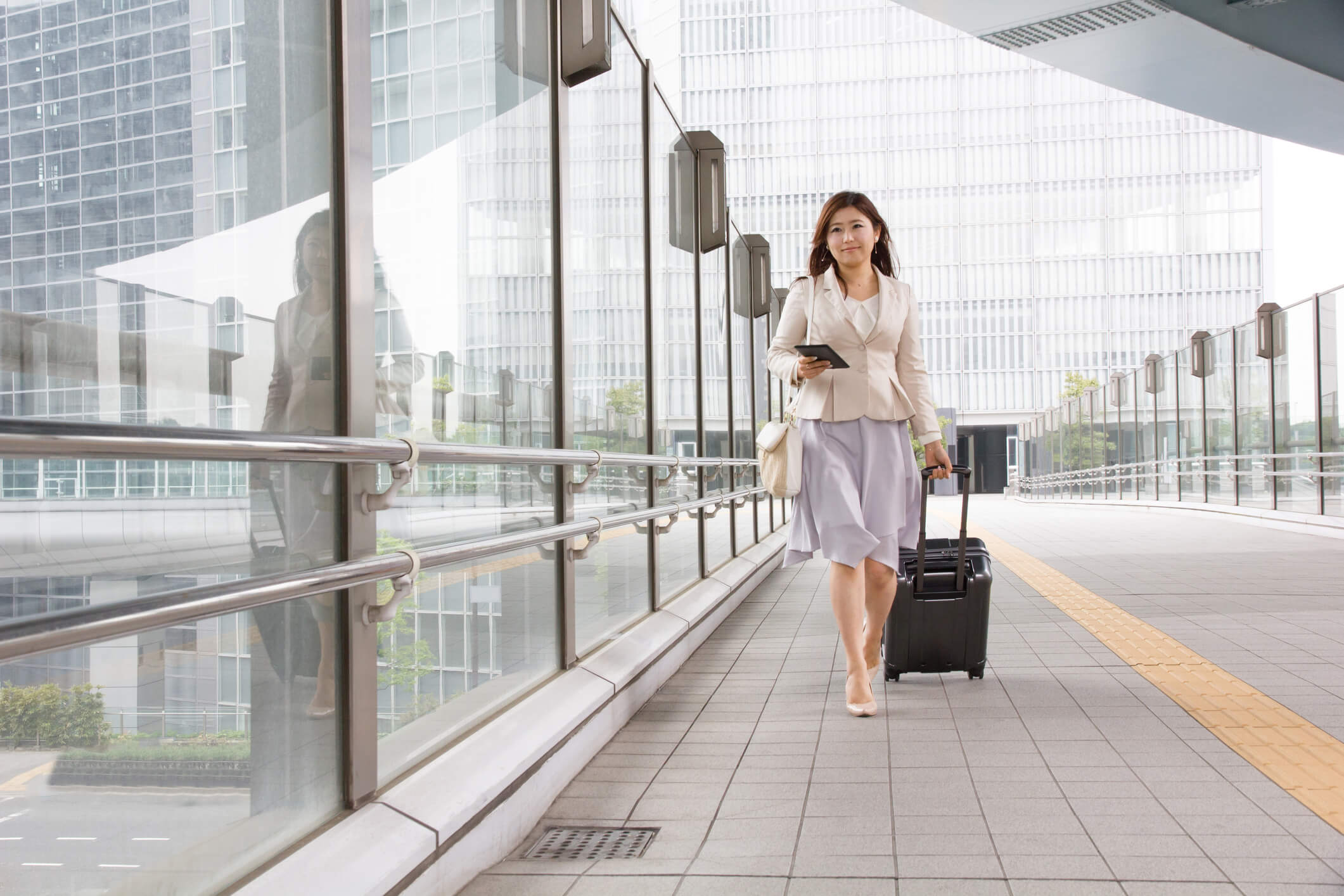 A little while ago, I was in Shanghai, and at a presentation I gave there I met a Japanese woman who runs a networking group for her fellow Japanese women working in Shanghai.  I was surprised and interested to hear that the group has 250 members!  This is a great example that the old stereotype of the only Japanese working abroad being male.  On the same trip I also had the opportunity to meet two dynamic Japanese women who had been posted to Shanghai by the Ministry of Foreign Affairs (to the Japanese Consulate) and by the Japan External Trade Organization.  This matches a pattern I have seen of Japanese government bodies increasingly utilizing female expatriates.  Just as women have been making greater inroads into higher-level positions in Japanese companies and organizations, they seem to be having more opportunities to work abroad as well.
I think it's wonderful that more Japanese women are taking positions working outside Japan.  It's a terrific personal development opportunity for them, enabling them to have experiences they would not have in their own country.  It also gives them the chance to test themselves in an unfamiliar environment, which invariably leads to growth.  And of course, language and business skills are bound to be honed in the international working environment.
It's also good for Japan that Japanese women are working overseas, as it gives people in other countries a look at Japanese who do not fit in the salaryman stereotype.  The more that Japan can show its diversity to the world, the better it will be understood and less likely to be seen as a faceless monolith of "Japan Inc."
In this article I'd like to introduce some Japanese women who are working internationally, to get their perspective on what it's like for them to live and work outside Japan.  It's something of a stereotype that many Japanese women working outside Japan are in bilingual Executive Assistant type positions, but these three examples show women in very different types of roles.  They also show Japanese women's adventurous side, with work locations in Asia and Europe, rather than the more-familiar United States.
Aki Tonami is a visiting researcher at the Institute for Environmental Studies, Vrije Universiteit Amsterdam in the Netherlands.  This is her second international working stint, the first being in Thailand for the United Nations Development Program.  Asked about the challenges she has faced, she replies "I had some difficulties with issues one would often face when moving to a new place, such as finding a decent apartment, minor health problems, adjusting to cultural differences, etc.  But overall, I feel more comfortable working in the international environment as I am released from the cultural pressure or discrimination against women in Japan."  And she also feels an advantage as a Japanese woman: "I feel lucky that I am a Japanese woman, who is probably more approachable for any European than being a Japanese man…Standing out from the crowd is considered as a good thing in Europe and being different enables me to meet a lot of people and extend my world."  Some of the things she's learned include "to have friends/colleagues from different parts of the world, to be open-minded and honest to myself, the professional experience, opportunities to see the world, a different perspective on my life and others."
Reiko Aoki lived in Singapore for 11 years and recently returned to Japan.  She held four different positions in four different companies in Singapore – as an editor, a program manager for an insurance company, a sales specialist for a software firm, and as an instructor and director of a dive center.  Having grown up in the U.S., after finishing her education in Japan she was eager to live abroad again, and found the editorial position in a newspaper classified ad.  She felt few difficulties working in Singapore: "I felt much more comfortable in Singapore than in the US or Japan.  Asian culture is similar to that of Japanese and whatever I have not seen was a new experience and fun!  The only thing I missed was having a family.  Local people really have close relationships with their families and though I had many friends, I felt a little lonely once in a while."  In fact, she enjoyed working in Singapore so much that she plans to go back.  And she offers the following advice for other Japanese women considering working abroad: "Express yourself.  Get involved in the local environment.  Language is not really a problem in working overseas.  If you are passive, you accept what you have.  But if you step forward and try, you can get what you want."
Miho Nagao works in London as Japanese Sales Executive for the Japanese IT support company JAL Avionet Europe Limited, where she coordinates contract and IT engineers for Japanese companies.   She came to the UK four years ago, after three years in Hong Kong and China.  Some of the things she has learned through working overseas that she could not have learned through working in Japan are "to be ambitious, strong, tough, and improving skills all time."  She says that these overseas positions have helped her in her future career as "I think I won't give up easily if I face to difficult situations and I will try my best to sort them out."

Living and working abroad obviously has its challenges, and due to their somewhat pioneering role Japanese women who work outside Japan often have some special things they need to deal with.  To help meet the needs of global pioneers like these, Japan Intercultural Consulting has on its team coaches who are skilled in supporting people who are working in cross-cultural environments.  Please contact us if you would like more information. 

"Our foreigners are more Japanese than the Japanese" is, as this article in Diamond says

Comments which are overlooked in Japan can be extremely inappropriate in the U.S. context, causing J

When considering applying for a job in a foreign firm, understanding some of the differences between