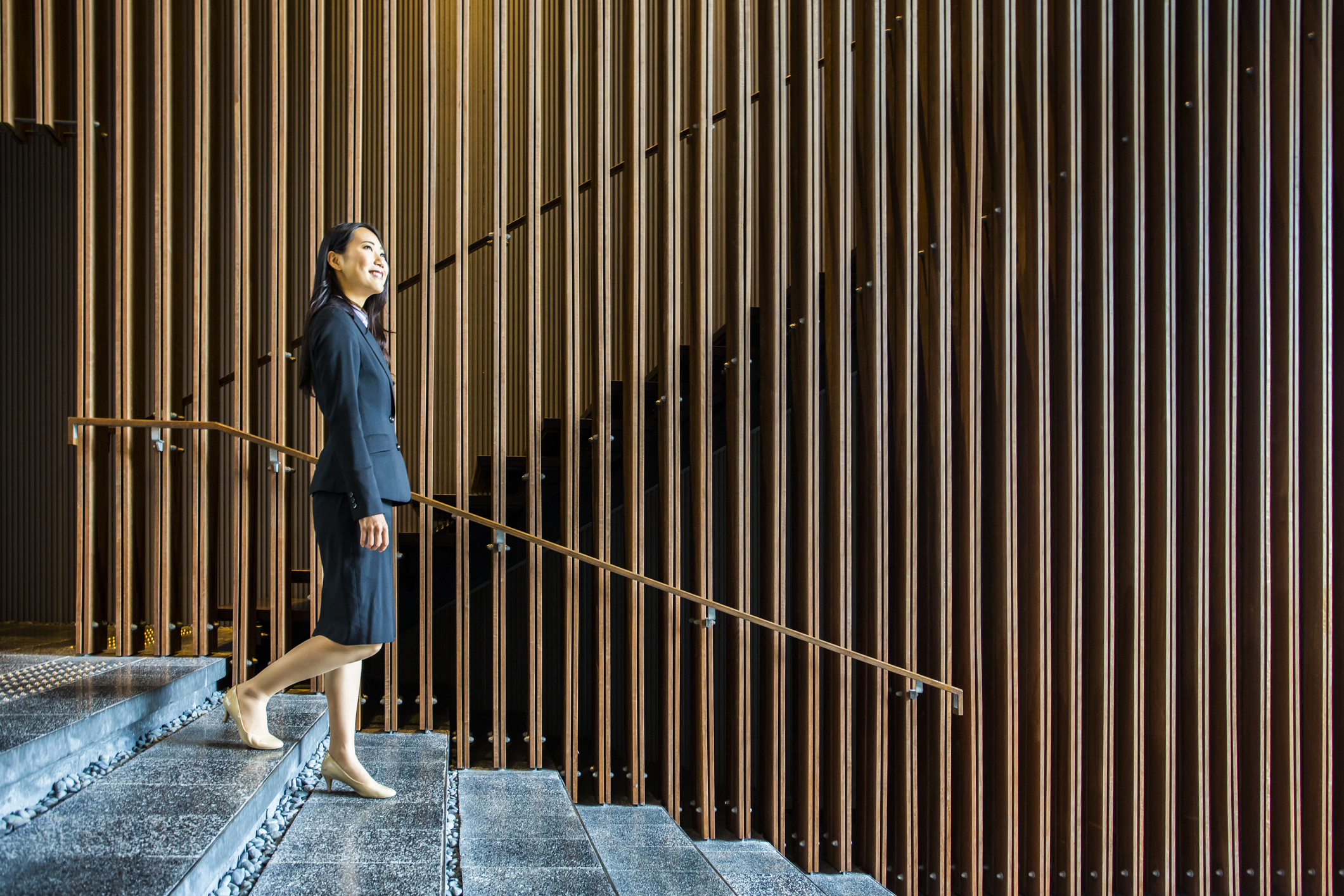 I frequently am asked for dressing tips for businesswomen who are going to visit Japan or have meetings with Japanese. Here are my current thoughts on the topic:
I usually tell women to avoid red and pink and flowery patterns. Although this is not a hard and fast rule — I have seen Japanese female executives in pink and even red. I wore a deep coral jacket my last trip to Japan and it seemed to work well (likely I could do that because I'm considered to be an executive, would probably not work for someone who is not, my Japan team tells me the same about the red polish I favor when I bother to get my nails done).
Key thing is to not look overly feminine or frilly, and to not stand out too much. Avoid low cut or body conscious. Too lacy or sexy. Large, busy patterns. Too many accessories. And definitely avoid too much perfume!
Pantsuits are ok but I do recommend suits of some type as opposed to "separates." Or a nice dress paired with a matching blazer (a dress with a sweater, which is a good look where I am based in San Francisco, does not work well in Tokyo I find). Safest colors are black, grey, navy blue, white, camel, brown, or green or blue. Go for classic and understated style, a "dress for success" look.
Be sure to wear shoes that are comfortable for a lot of walking, and easy to slip in and out of. And if you are tall, avoid wearing high heels that will make you tower over the Japanese you are with, like Michelle Obama did when she visited Japan and met with the Emperor. (I would have recommended against that dress too based on the color and the pattern…)
Similar to the phrase "getting everyone on the same page", all decisions are made by group consensus

A British client attended some customer satisfaction survey interviews I conducted recently with Jap

For most Americans working in American organizations, decision-making is something that seems relati