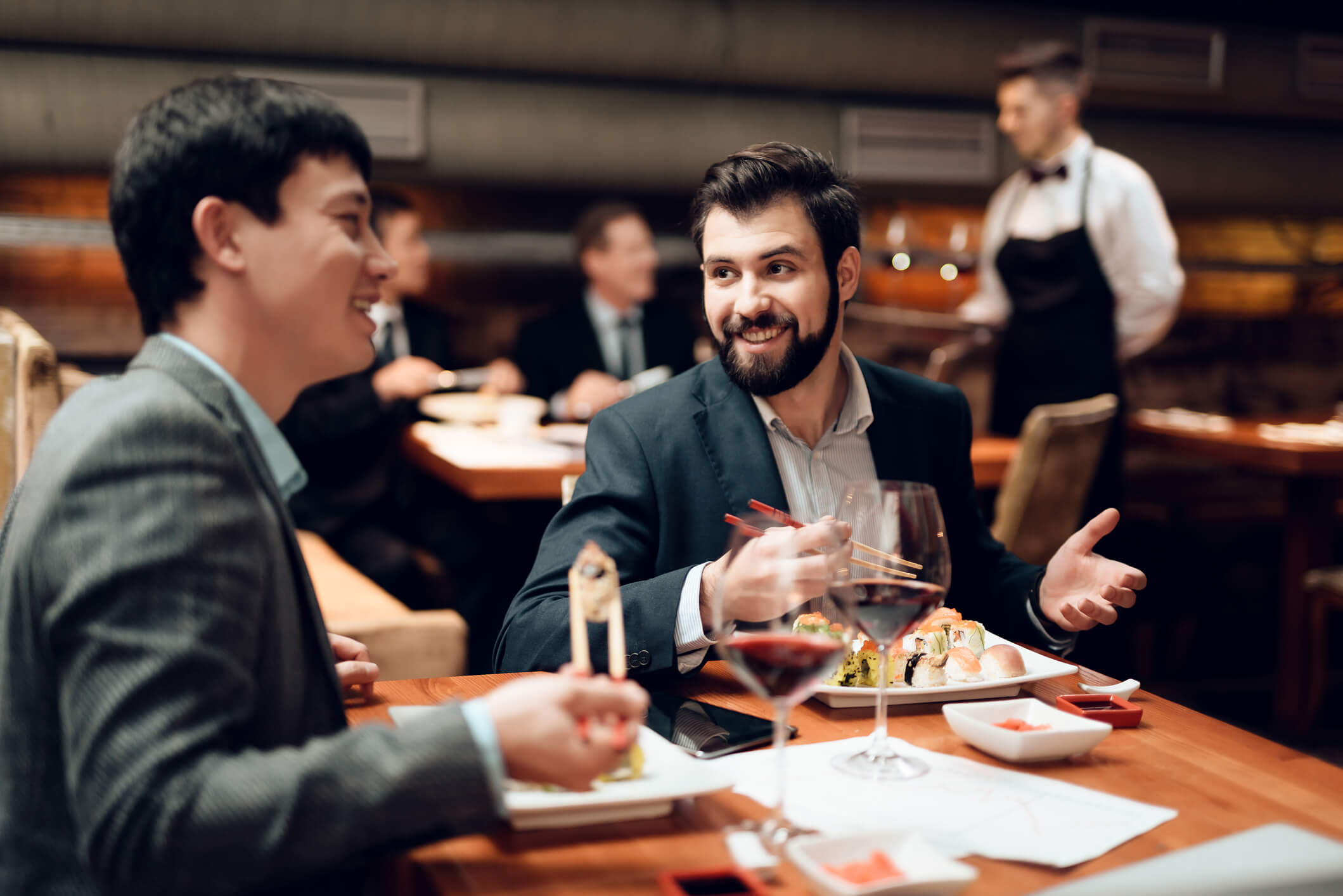 The other day I was presented with a major conundrum, of the type that might not seem like such a big challenge to most people – picking a restaurant for dinner.
A meeting for the afternoon had to be cancelled because one of the participants' plane was late, so my Japanese clients asked me if we could have the meeting over dinner instead.  I said no problem – but then they asked me to pick the place.  Since I love to eat out, I certainly know a lot of restaurants here in Silicon Valley where I'm located. But finding one right for this dinner was another matter.
This led to my spending more time than I would care to admit trying to think of the appropriate spot.  It had to meet the following criteria:
1.      Food that Japanese would enjoy.  This means nothing too spicy, and nothing greasy or heavy.  Japanese food is usually welcomed as long as it's truly authentic.  However in this case my clients wanted to discuss business so I didn't want to worry about running into their employees or others, which ruled out the Japanese spots they normally haunt. 
2.      Not too loud, with tables spaced well apart.  It seems that the restaurants with the best food are often the loudest.  And so many restaurants are like echo chambers.  This leads to a painful situation when trying to have a business conversation, especially since many Japanese tend to be soft-spoken.  Finding a restaurant with a calm quiet atmosphere that also serves good food is not easy.
3.      Not overly formal.  Once I had identified some restaurants with good food and generous space between tables, I realized that they were all rather on the fancy side, too much so for a working dinner.  And with many of my Japanese clients in engineering and manufacturing type areas, I find that they tend to prefer places that are a bit more relaxed.
Considering all these factors, I settled on a small Italian place that serves homemade pasta and good espresso and is not overly crowded.  It was a big hit. (Pfew!) 
In general, I find that Italian is very popular with Japanese, and indeed Italian is one of the most popular cuisines in Japan.  Other good types of restaurants when entertaining Japanese are Chinese, seafood, and steak. 
If you happen to belong to a private club, I find that these are truly excellent venues for entertaining Japanese, as they are usually set up with business needs in mind so the tables are well-spaced and the atmosphere is quiet. 
If your guests are visiting from out of town, it's also good to try to choose a place that's representative of your region.  For example, in Chicago I like to take Japanese to a restaurant that serves food from the Midwest, including buffalo which is always a hit for its novelty value.
The care you put into restaurant selection will be sure to be appreciated by your Japanese guests, as food is such an important part of Japanese culture and business socializing.
Similar to the phrase "getting everyone on the same page", all decisions are made by group consensus

For most Americans working in American organizations, decision-making is something that seems relati

Most non-Japanese people worry too much about bowing when meeting Japanese counterparts - even thoug